Custom Advantage ADA Compliance
Make Your Website 'ADA Compliant' Which Can Save You Tens of Thousands in Lawsuits
. . . Plus It Gives You Access to The $650B/Year 'Untapped Disability Market'
Is Your Website ADA Compliant?
. . . And Why It Is Important!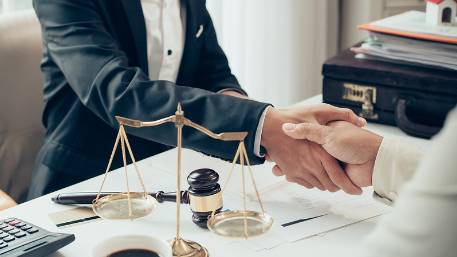 There's a current trend that you need to be aware of because it could negatively impact you or your company!

Website owners are being targeted and sued for a law they are ignorant of . . . It's the 'ADA' Act and WCAG which required businesses to make accommodations for people with disabilities in ALL their web content.

ADA stands for American's with Disability Act and WCAG, Website Content Accessibility Guidance. Websites, website content, and pdfs are being looked at. All of these are susceptible to lawsuits and litigation.

NOTE: We are not attorneys. Please see an attorney for any legal questions that you may have.
This is Not a New Law,
But the Number of Lawsuits Over ADA Violations Are Rising!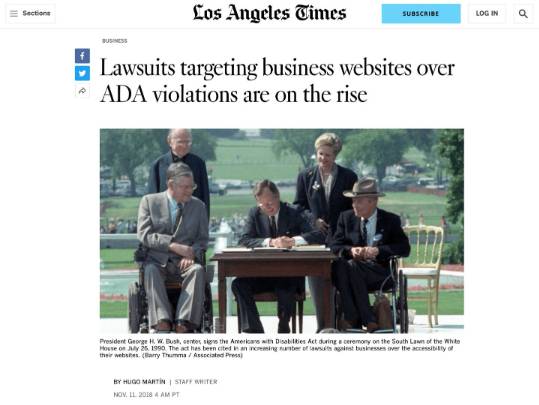 Your Business Could Be At Risk If You Are A . . .


Doctor, Dentist or Specialist




ADA provides that web content should be accessible to the blind, deaf, and those who must navigate by voice, screen readers or other assistive technologies . . .
Part of the Resolution Is the Following: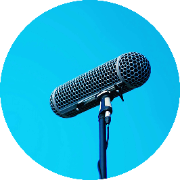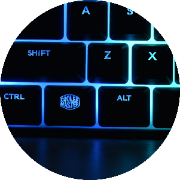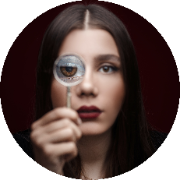 Now You Know About ADA
You found us so you know that you may have a problem and are ahead of the game. Getting in compliance now can save you a lot of trouble in the future.

Website Analysis for Noncompliance
We will run an analysis of your website to see if you not in compliance with the law. Just provide your name, website, and email and your analysis will be sent to you w/in 24 hrs.

Schedule a Time
to Talk
We will go over the report with you and answer any questions you may have. We can generally have your website compliant within 2 weeks of an agreement.

An ADA Compliant Website
With your website in compliance of the law, you may find that now your website ranks higher and is now accessible to a whole new market of shoppers.
Get a FREE REVIEW of Your Website and Web Contents for ADA Compliance Today
American's with Disability Act [ADA] . . . Many Have Fallen Victim, You May Just Be Next!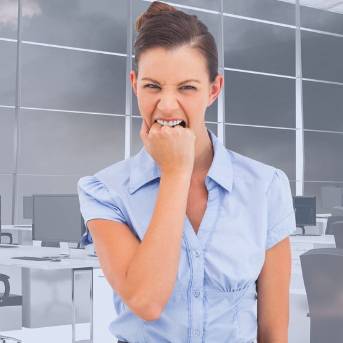 An historic Supreme Court Judgment a few years ago caused a surge in website owners being sued for non-compliance with ADA​.

1,700+ legal cases related to non-accessibility compliance in New York alone in 2020.

More than 10,000 websites sued in 2020 for their website not being ADA compliant. This number was expected to hit 100k by - 2021.

Unlike GDPR, The ADA law requires no notice before a lawsuit is filed against a company for non-compliance.
Note: The law provides no time for a company to take action before a lawsuit is filed, and it offers no real defense to a company after a lawsuit has been filed!
Get a FREE REVIEW of Your Website and Web Contents for ADA Compliance Today
There Are Many Benefits to Being ADA Compliant

Avoid nasty and costly lawsuits that can empty your bank accounts.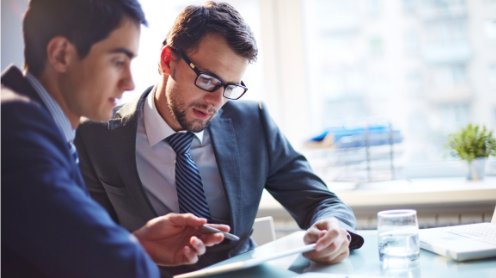 Rank Higher In Search Engines
If you're like most American business owners, your website is the first and biggest investment you'll ever make. Do not risk making a mistake by not "being in compliance." Being ADA compliant could improve your SEO and thereby possibly increase your ranking. Google gives a compliant site more relevance than one that's not accessible.

Ranking higher in the search engines could help you get found by more shoppers needing your products or services.
Plus Tap Into the $650 Billion/Year Disability Market
Fortunately, many individuals and companies never need a real estate litigation attorney, but if you do need one, you will want the absolute best.

Real estate litigation involves high stakes, whether it is landlord-tenant dispute, zoning issues, boundary disputes, or another issue. These disputes can get messy and extremely technical, so you need an attorney with intimate knowledge of property law.

We have extensive experience in aggressively representing our clients to resolve disputes in their favor through negotiation, or in court when necessary.
Case Study: An On-time Closing (Despite Surprise Title Issues)
Tracy and Kevin found a buyer for their home and they were excited to move on to the next stage of their lives.

During the title research process, however, their attorney found some unexpected issues involving an old mortgage that was not properly released and made it impossible for the purchaser's bank to sign off on the loan.

Fortunately, Kevin's real estate attorneys were able to do the necessary research and resolve the issues with the title in a matter of days.
The bank was satisfied and the closing was executed successfully and on time.

Tracy and Kevin are now enjoying their new home and are thankful that the lawyers handled everything, allowing them to stay calm and confident even when things looked like they could fall apart.

You never know what will arise during even a simple real estate transaction.

Call us to discuss how we can help you keep your peace of mind.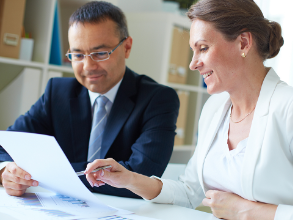 GET A FREE CONSULTATION
Discover how a real estate attorney can put your mind at ease
Call Us To Setup A Time To Talk 248-290-8777
Get a FREE REVIEW of Your Website and Web Contents for ADA Compliance Today
GET A FREE CONSULTATION!


DISCOVER HOW A REAL ESTATE ATTORNEY CAN HELP YOU
We'll review your situation with you and provide a quote for the services you need and only the services you need.
SCHEDULE YOUR CONSULTATION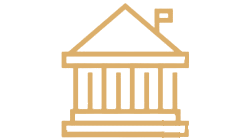 Debunking Some ADA Compliance

Myths
I have a real estate broker so I don't need a lawyer.
A real estate broker is paid to close deals, not to look out for your interests. They are not qualified to offer legal advice and may not be too concerned about the finer details of your contract. Legal advice from an experienced real estate attorney protects your interests and helps avoid significant issues down the road.
Real estate attorneys are too expensive.
The pricing is determined by the firm you choose, but there are many quality real estate attorneys that perform basic real estate services like title searches, contract reviews, and closings for very reasonable fees. In any case, it is much more affordable then ending up in costly litigation due to issues that were easily avoidable.
Lawyers just complicate the process.
A good real estate attorney should actually make your transaction go more smoothly. We reduce the chances of last-second surprises that delay or disrupt your transaction by doing our due-diligence up front.
WHO

WE ARE
Premier Digital Marketing Agency in West Bloomfield, MI
We are experienced internet marketers, proud to have been serving the Detroit Metropolitan area for 6 years. We have helped hundreds of small and mid-sized businesses increase their online visibility and increase market share.
We are help businesses leverage the power of the internet market their business 24/7. Rest assured, we are here to help you as well.

Contact us for a free consultation to find out how we can provide you peace of mind and help your presence on the internet.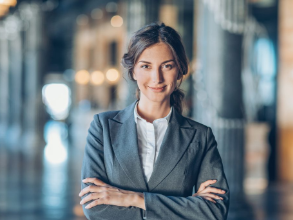 Schedule Your Free Consultation Today

[Company Phone]
Frequently Asked Questions
Why should I hire an attorney to help with a real estate purchase or sale?
A real estate attorney can help you manage all the complexities of the transaction. They can conduct deed and title reviews, review and explain documents, and protect your legal interests to avoid costly mistakes or unnecessary delays.
Do I really need to purchase title insurance?
We recommend you do, to protect yourself from serious financial loss. We will do a title search at the start of the sale, but there could be problems with the seller's right to sell the property that the seller was not aware of or chose not to disclose. Title insurance is relatively inexpensive and protects you against
this risk.
​
What are some situations that could result in real estate litigation?
You may need an attorney for issues such as boundary disputes, homeowners association disputes, construction defects and delays, property defects, breaches of contract, or landlord-tenant disputes. In many cases, we can help you resolve these issues through negotiation without going to court but that is not always the case.
Get Protection With Confidence
Easy To Contact By Zoom or Phone
Hours
Monday 10:0AM - 7PM
Tuesday 10:00AM - 7PM
Wednesday 10:00AM - 7PM
Thursday 10:00AM - 7PM
Friday 10:00AM - 5PM
Saturday Closed
Sunday Closed
Or Call Us Now At [Company Phone]